We've got you covered if you need a wall taken down, moved, or repaired. Our professional commercial drywall services will ensure the job gets done right!
Professional repair or installation of drywall as part of a business renovation is not an easy task. Drywall installation is a significant project requiring a capable team of professionals to get the job done right.
If you're a business owner or building manager and need drywall repair or installation services, contact Gateway Home Services. We have two locations serving St. Louis and Kansas City. We offer drywall services and all other commercial interior and exterior handyman services.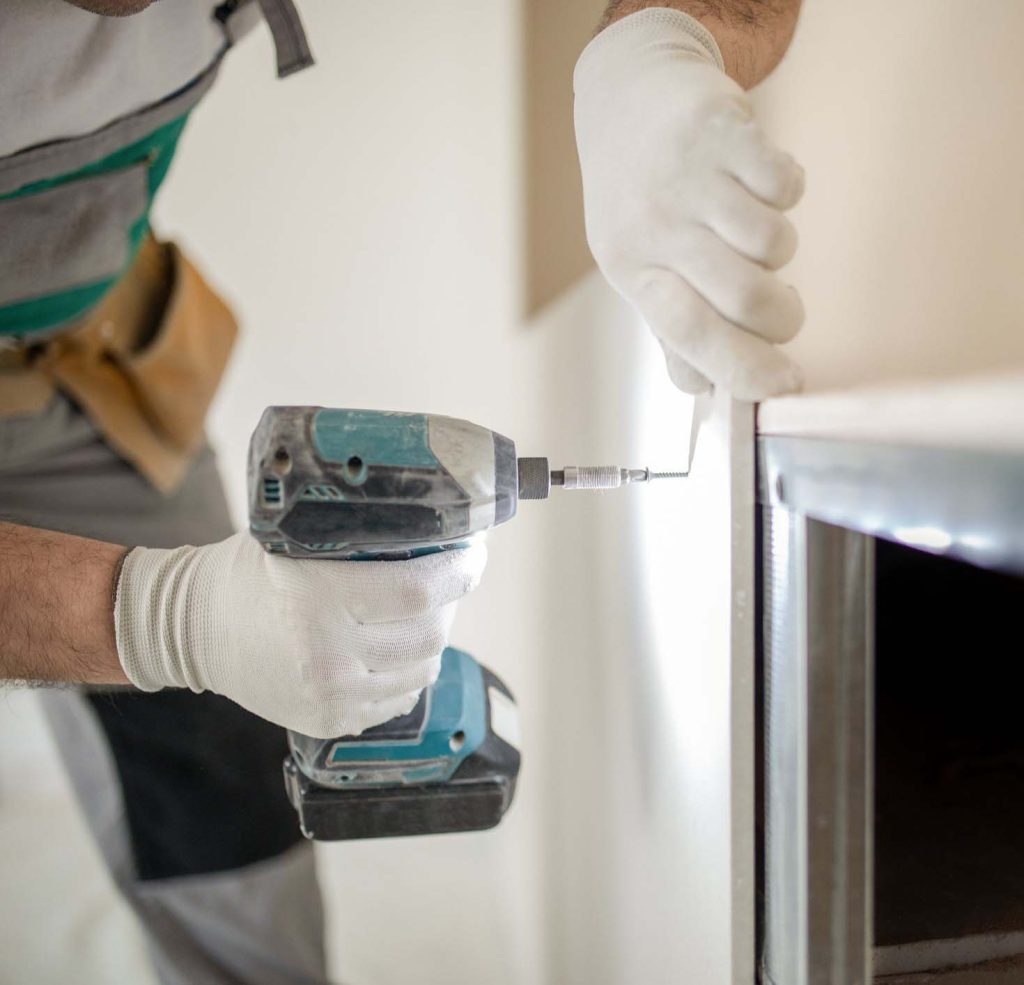 Reasons for Drywall Repair Services
You will eventually need drywall repair services if you own or operate a business facility. Accidents, wear and tear, and other changes impact the integrity and aesthetic of drywall.
The most common reasons you need your drywall repaired include:
Holes – Holes are very common, usually caused by an accidental forceful hit like a door being slammed open. If you notice your drywall has holes, get it patched and repaired as soon as possible. This will keep the drywall from cracking further.
Cracks – Drywall can crack for various reasons. Often they form due to foundation settlement, foundation heave, fluctuations in temperature, and humidity. When you see cracks forming, don't ignore them, as they will likely grow more extensive and can turn into costly and troublesome repairs.
Preparations for painting – Before putting on a fresh coat of paint, the drywall may need to be smoothed out or repaired so that holes, bumps, and other imperfections don't show through.
Nail pops – This typically occurs when a nail is not securely attached to a joint or stud and pops through the drywall. The lumber used to build the house may have moisture, and as the wood dries, the studs may begin to shift or twist.
Plumbing leaks – Leaking pipes is one of the leading causes of drywall damage. They can cause water damage which weakens the structural integrity of the drywall. Even if water damage isn't observable, moisture in the walls can cause other issues, such as loosened joint tape or cracks.
Removing things from drywall – Removing wallpaper, nails, mirrors, wall decor, light fixtures, or other things can cause areas of the drywall to chip or crack.
Professional Drywall Installation Services
Drywall is cost-effective, mildew and fire resistant, easy to install and repair, and easy to paint multiple times. These are why drywall is a popular material used to construct interior walls and ceilings. Installing drywall is a complex and challenging project that requires expertise and experience. It's best to leave drywall installation to the professionals to ensure it is done the first time correctly.
Our Commercial Drywall Services
If you are looking for drywall repair or installation services for your commercial property, Gateway Home Services can help. We specialize in providing extensive, multi-site business end-to-end drywall services.
Call Gateway Home Services Today
STL (314) 279-8300 & KC (816) 666-8300