You have a lot to do as a small business owner or manager. Leave the cleaning of your business to the professionals!
At Gateway Cleaning Services, our professional commercial cleaning team is dedicated to meeting all your expectations. Our experience allows us to clean and sanitize your facility efficiently every time.
We take care of everything from trash collection and removal to break room and kitchenette cleaning. Let us help you provide your customers and employees with a clean, safe, and healthy space!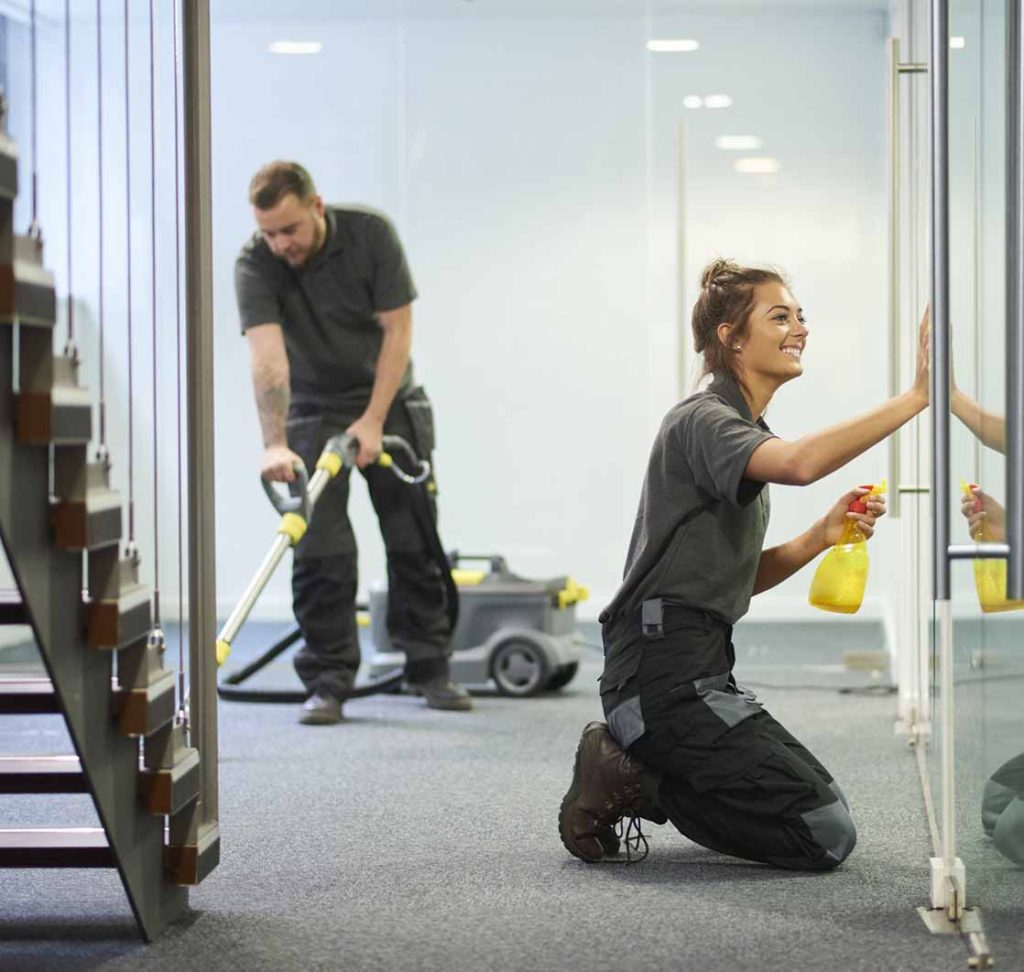 What are Your Small Business Cleaning Needs?
Your small business is unique; therefore, your cleaning services should be tailored to your needs. What are your small business cleaning needs? Do you need weekly, bi-monthly, or monthly cleaning services? Is it better for your facility to be cleaned at night when your business is closed? Or do you need weekend cleaning services?
Whatever your needs, we offer customized cleaning services. During your initial consultation, we will discuss your needs and find a schedule that fits your needs and budget.
Small Business Cleaning Services We Provide
Our list of commercial cleaning services is extensive. While we can accommodate large facilities such as warehouses and hotels, we provide cleaning services for even the smallest businesses. Gateway Cleaning Services offers commercial cleaning services for almost any sized company in the St. Louis market.
We provide standard, deep cleaning and sanitization services. Our options include daily, weekly, and monthly cleaning services. We offer customizable one-time cleaning services with comprehensive quotes and pricing options. Our scheduling options will fit your needs.
Our services include but are not limited to the following:
Holiday cleaning
Emergency cleaning
Pre- and post-special event cleaning
Move-in and move-out cleaning
Post-construction cleaning
Special requests
High-touch cleaning
Restroom cleaning and sanitization
Disinfection and sanitization services
Wet and dry mopping
Sweeping and vacuuming
Dusting and blind cleaning
Window and mirror cleaning
Kitchen and break room cleaning
Our goal is to make your small business as clean as possible. With more than 25 years of experience, we offer professional, dependable, and affordable commercial cleaning services for your customers and employees. We provide free estimates. Contact us today to schedule yours.