The professionals at Gateway Cleaning Services are one of the leading medical office cleaning services in the St. Louis area.
Maintaining a clean and healthy environment in a medical office is essential for patients and staff members. However, they have unique and customized needs that only an experienced cleaning company understands.
We are one of the leading medical office cleaning and disinfection service providers in the St. Louis area. Contact Gateway Cleaning Services today if you need professional cleaning services for your medical facility.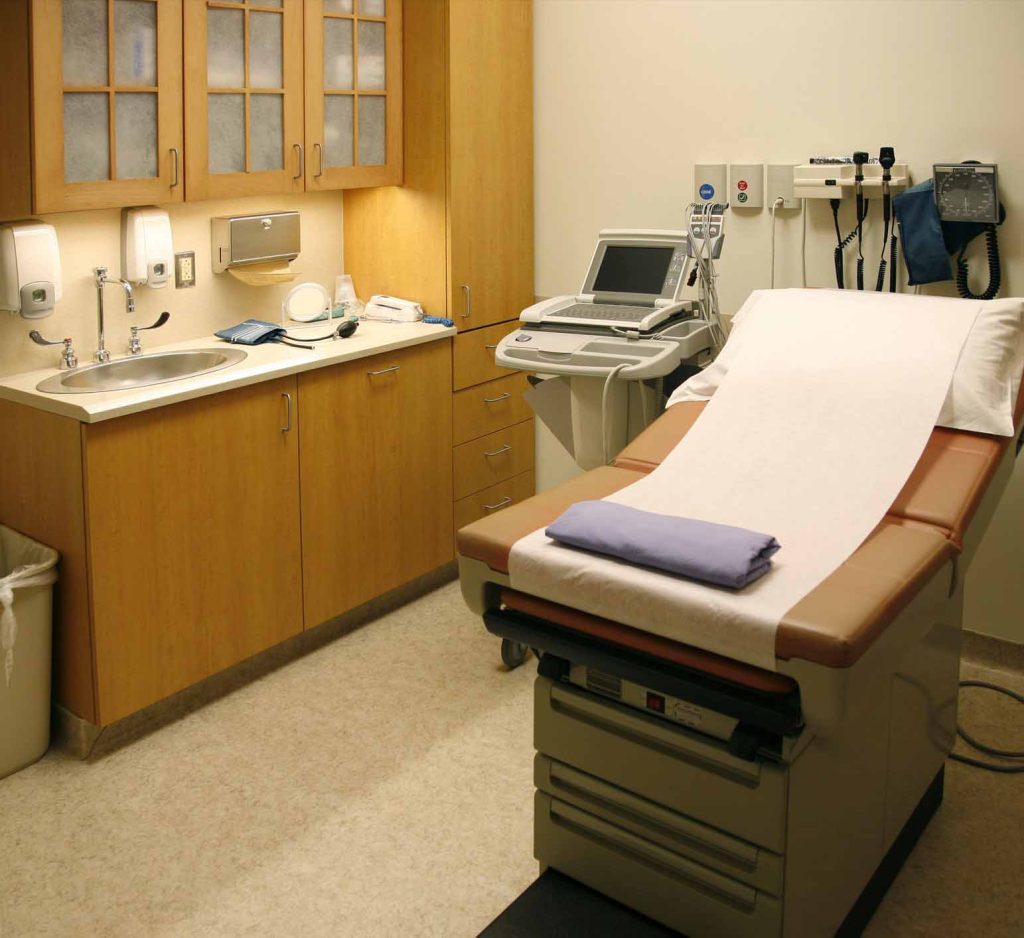 Hidden Germs in a Medical Office
When patients walk into a healthcare facility, they expect it to be clean and germ-free. They are coming in to either get or stay healthy. However, many patients coming into medical buildings are sick, so keeping waiting rooms and exam rooms clean and sanitized is crucial. It requires more than just dusting and vacuuming because there are many hidden germs.
Office and patient areas we clean include:
Kids' toys, chairs, and tables
Armrests on chairs
Water fountains
Exam tables and chairs
Door handles and knobs
Phones and keyboards
Pens and chart boards
Countertops
Many areas might go without regular cleaning because they look clean. But germs linger on all surfaces that have been breathed on or touched. Cleaning all surfaces patients and staff encounter is the best defense against spreading germs and infections. For a more in-depth list of our medical facility cleaning services, contact Gateway Cleaning Services. We will be happy to custom-tailor our cleaning services to fit your needs and budget.
Healthcare Facility Cleaning
In addition to all surfaces that patients and staff touch, you want to make sure doors, windows, countertops, and floors are clean. When cleaning a medical facility, we focus on the reception and patient areas and then address the staff and physician areas.
The types of healthcare facilities we clean include:
General Medical Offices
Dental Offices
Physician Offices
Medical and Diagnostic Laboratories
Hospitals
Outpatient Care Centers
Healthcare Facilities
Conference Rooms
We understand how critical it is to maintain a clean medical facility. That is why we offer regular and deep cleaning services, as well as many specialized cleaning services.
Contact Gateway Cleaning Services Today!
With more than 25 years of experience, we offer professional, dependable, and affordable commercial cleaning services. Schedule a free consultation today to learn more about what we can do for your business.
Call us today at (314) 714-5863