From fixing leaks to installing light fixtures and replacing tiles, we are the one-call solution for your bathroom maintenance and repair projects.
As one of the most used rooms in your home, your bathroom must be stylish and functional. If your bathroom needs repairs or an uplift, Gateway Home Services can help. We provide a wide range of installation, repair, and maintenance services to ensure that your bathroom looks and functions at its best!
Whatever your bathroom repair or installation needs, call us today to schedule a consultation. We can complete your to-do list and make sure our services meet your needs and budget.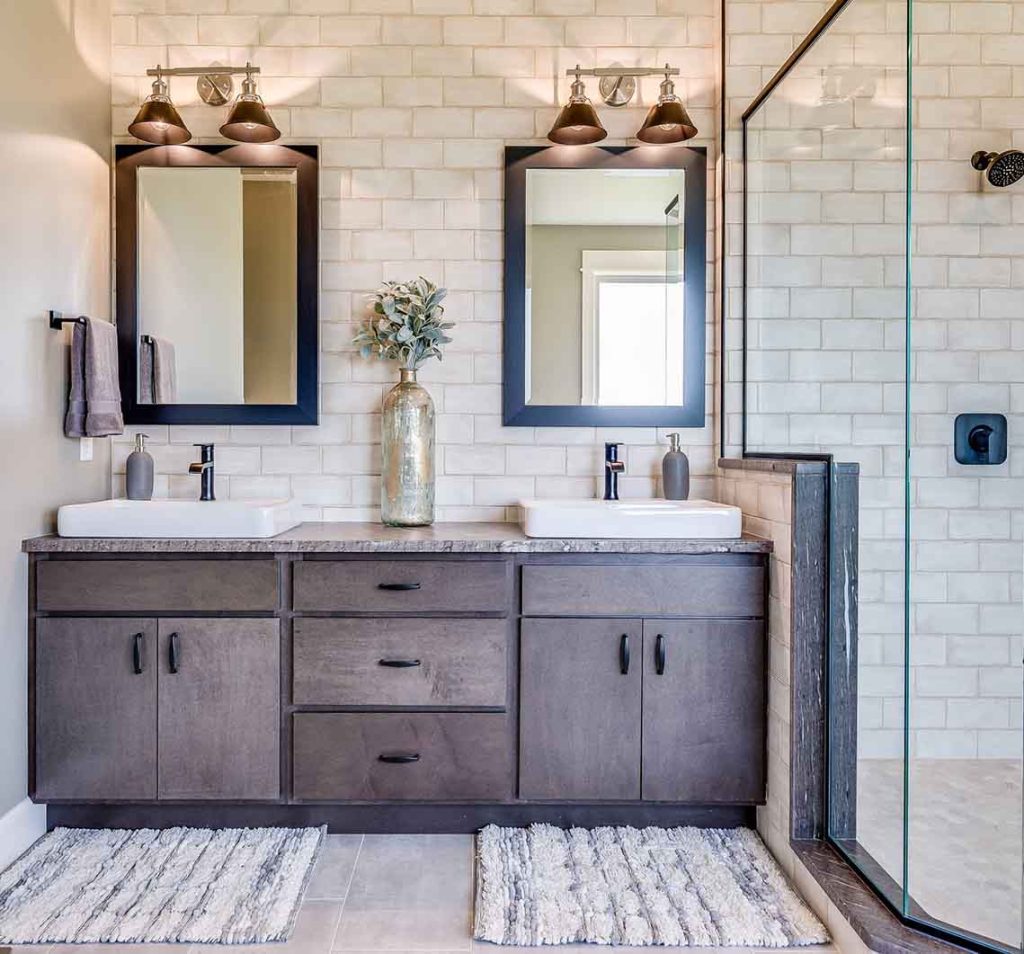 2 Locations Serving St. Louis & Kansas City :: (314) 279-8300 & (816) 666-8300
Your bathroom is a hub of activity; you need everything to work correctly. We promise to arrive on time and perform quality workmanship for whatever project you need to complete. 
Bathroom Installation, Repair, & Maintenance
There is a lot to consider when updating your bathroom. When evaluating your choices, you can update your faucets, vanity, countertops, walls, tile, flooring, toilet, shower, tub, lighting, storage, and paint. Whether your bathroom remodeling goals are considerable or moderate, Gateway Home Services provides full and partial remodels that fit your style, budget, and schedule.
Some of the services we offer for bathroom maintenance & repair include:
Installation of grab bars/towel bars
Repair or replace bathroom faucets
Repair or replace sink/vanity
Replace shower head
Repair or replace cabinet doors
Caulk or grout sink, shower, or tub
Repair or replace broken tiles
Repair or replace the toilet
Install or repair the bathroom fan
Install or repair countertops or flooring
Hang medicine cabinet or mirror
Install or repair the shower door
Install or repair countertops or flooring
Fix leaks and slow-moving drains
Install or repair the bathroom fan
Replace the switch and outlet covers
Install GFIC outlets
Light fixture installation and repair
Our professional remodeling team has more than 30 years of experience in home remodeling services. We are dedicated to providing beautiful, customized bathrooms at an affordable price. Whether you're looking to make a simple change to your existing bathroom or redesign it with new tubs, and showers, our experienced bathroom remodelers are here to help.
Call us today if you'd like to learn more about Gateway Home Services' line of affordable and efficient bathroom remodeling products.
2 Locations Serving St. Louis & Kansas City :: (314) 279-8300 & (816) 666-8300